Posted by STEVE M on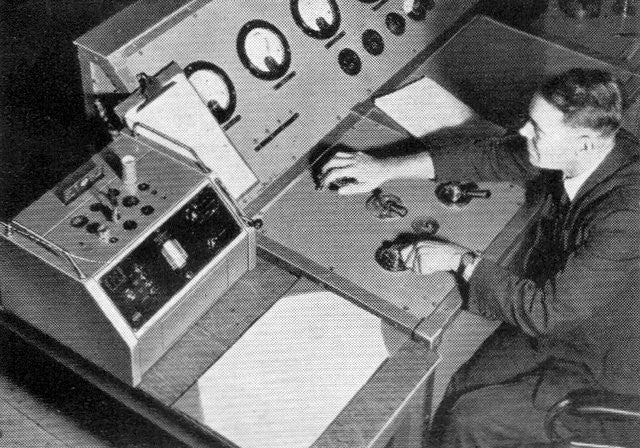 Today's dip into the Mullard factory archives has come up with this photo of a suited gentleman testing valves using a Mullard High Speed Valve Tester (MHSVT).   How many people wear a suit whilst valve testing  - I wear a string vest and a lime green thong whilst testing our wares -  however, I digress.  The formal attire should give a clue for this is the MHSVT in the main transmitting room at BBC Alexandra Palace some time in 1953.   I think this photograph was taken during valve maintenence testing undertaken immediately prior to filming an episode of...
Posted by STEVE M on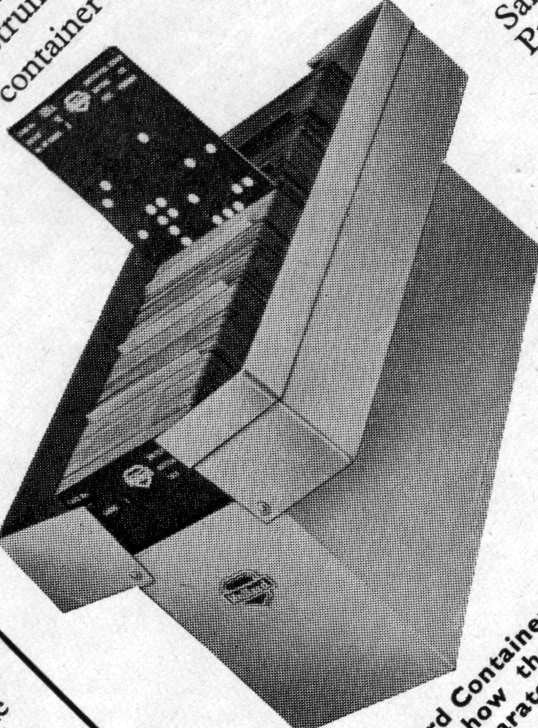 In early 1951, Mullard introduced a handy steel container finished in 'Dimenso' - that's posh for silver hammer finish paint. The container was designed to hold 600 cards in six separate compartments.   This number of cards would test 750 different valve types.    The container featured rubber feet and was sized to be equivalent in length to the depth of a tester so it could sit alongside - provided enough room was left to allow the clamshell top to open!   And the price for this marvel of modern engineering in March 1951 was 45s - a snip!
Posted by STEVE M on
These were selling like hot cakes in 1951 and details of their build and performance featured in much of the Mullard official literature of the time. Here we see Arnold Polkinhorne doing something with a Philips valve voltmeter.  Just look at that fat bottle EL37 lurking on the chassis as well as a stash of more MHSVT in the background. The fun cotinues as here is Dorothy Prinkle nimbly constructing and lacing a wiring loom for a MHSVT - looks like she's using the silicon covered wire display from Phil Marrison's BVWS stall - haha!