Posted by STEVE M on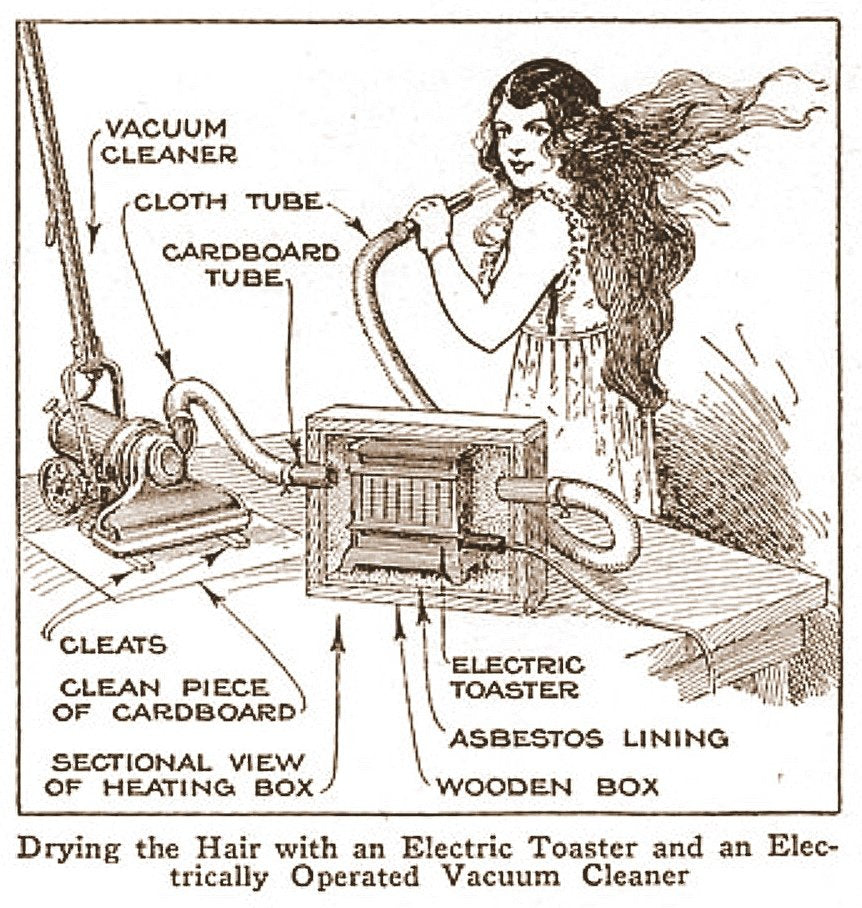 We have all heard of items being used for purposes they are not designed for as tools.  Heck, there is even a crow in my back garden that uses a pebble to crack open snail shells so we are not just limited to humans here. That said, problems can arise when electrickery is involved.  Imagine my surprise when I saw this interesting image from the Popular Mechanics Handbook for Women from 1924: -   Those of you whom are vintage vacuum cleaner spotters or fetishists will recognise the device in the illustration and for those of you that do not I can confidently...
Posted by STEVE M on

Just look at this advert from 1941 from Furzehill. Just look at this device incorporated into an advertisement that shows the precision delivery of a bomb down the chimney of a Boche factory, stirring stuff... but look close, for doesn't the contraption dangling from the (Halifax?) bomber remind you of something?....... what, not even the drop lead from a R1155/A1134 Lancaster/Halifax intercom system - it does to me and here's a photo to remind you. I reckon their marketing person was a member of a Lanc. crew to have drawn this advertisement in 1941 - what do you think?  For...