Posted by STEVE M on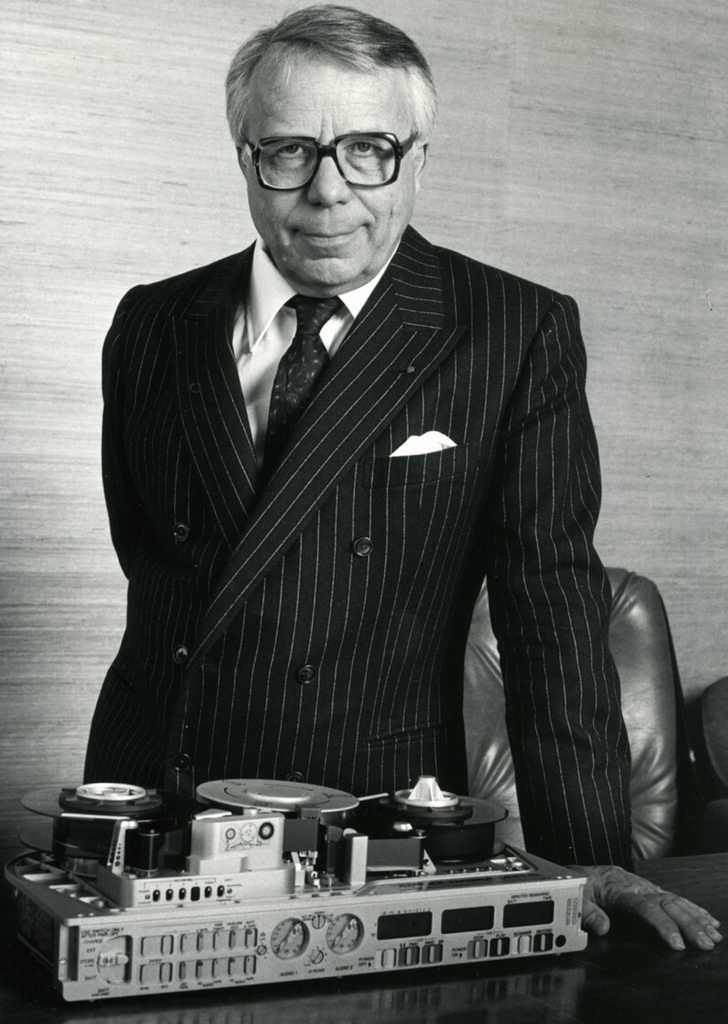 Stefan Kudelski was born on Feb. 27, 1929, in Warsaw. He escaped Poland with his family at the start of World War II and settled in Switzerland.   After being awarded a degree in physics and engineering, he started his company in 1951 as an engineering design firm. which has since become a major Swiss manufacturer of media and security equipment.    Kudelski was an engineering undergraduate  in 1951 when he patented his first portable recording device, the Nagra I, a reel-to-reel tape recorder, about the size of a shoe box that weighed approximately  6kg whilst producing sound as good as that of most phone...
Posted by STEVE M on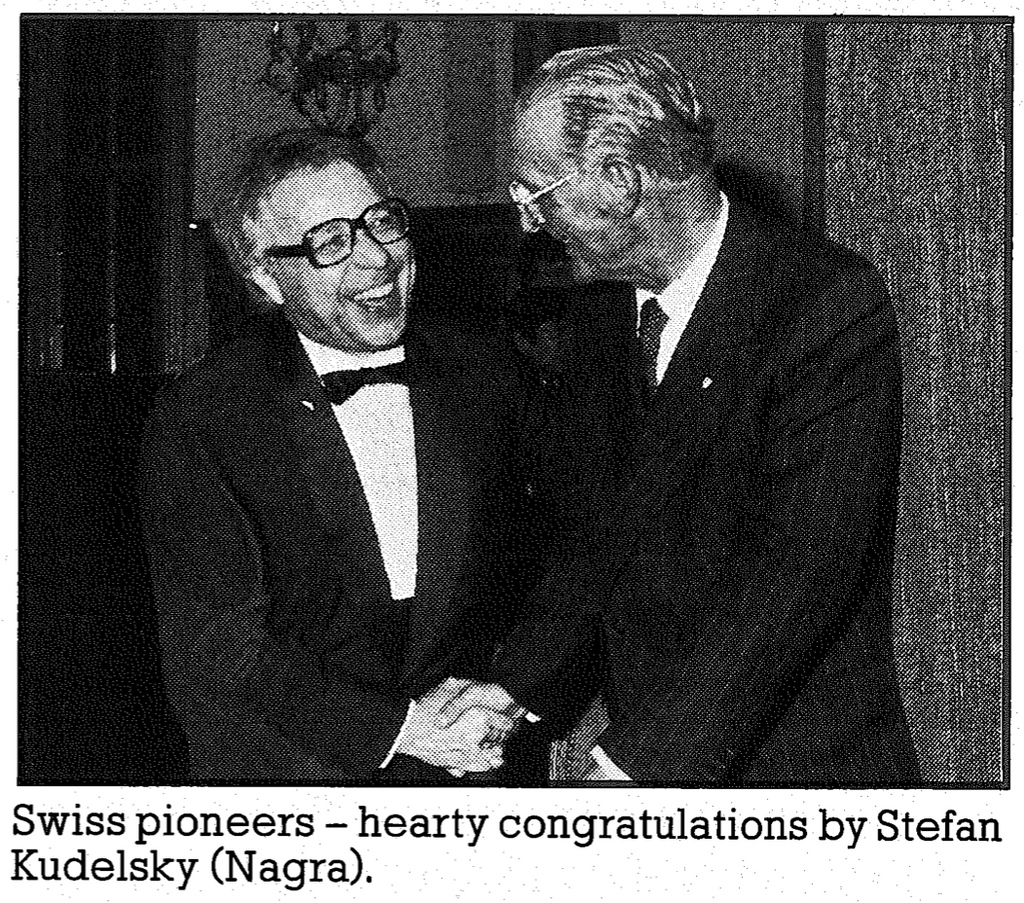 We recently had a blog post where two hifi giants and competitors were pictured meeting up, well, here's another dating from 1982.  Notice the incorrect spelling of Kudelski on the print margins. It shows Revox's. Willi Studer meeting up with Nagra's Stefan Kudelski.   I wonder how the conversation went........... Willi confides sotto voce, " Business is good no?  The CIA uses both of our products."  Stefan retorts conspiratorially "Yes they do, but I think they like my beautiful little recorders better." Did the conversation degenerate into a Big Willi vs Little Stefan exchange I wonder - I can empathise with...