Posted by STEVE M on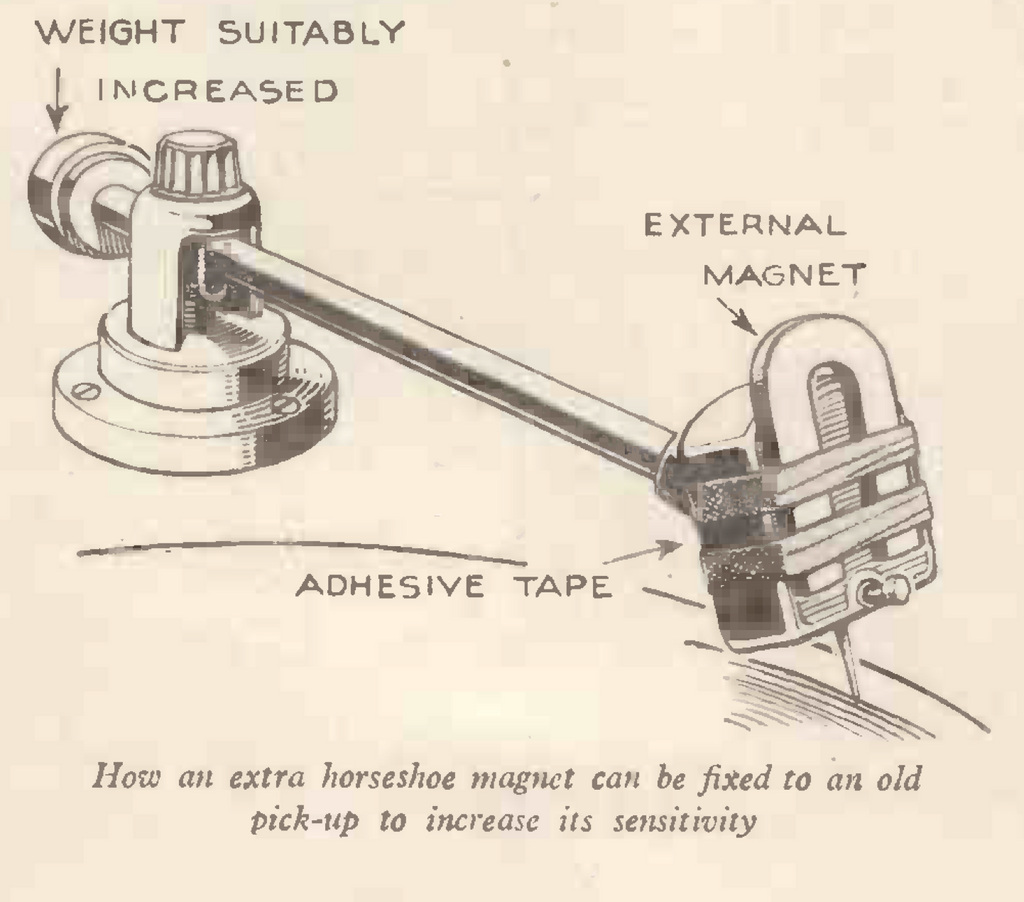 Its about time the thorn needle was changed and I upgraded t'hifi so I thought, should I go Koetsu black or Acos GP8. In the end it was neither as I took the advice touted in the photo below from 1934 with a suitable magnet jimmied from a wardrobe catch - nifty huh?   I did find that 3M Scotch tape provided an extended sound stage over the 'three for a pound' cheap stuff from Home Bargains, however, the brittle contralto of Gertie Gitana hitting the high registers in Nellie Dean was sublime with the Home Bargains stuff.  I may...
Posted by STEVE M on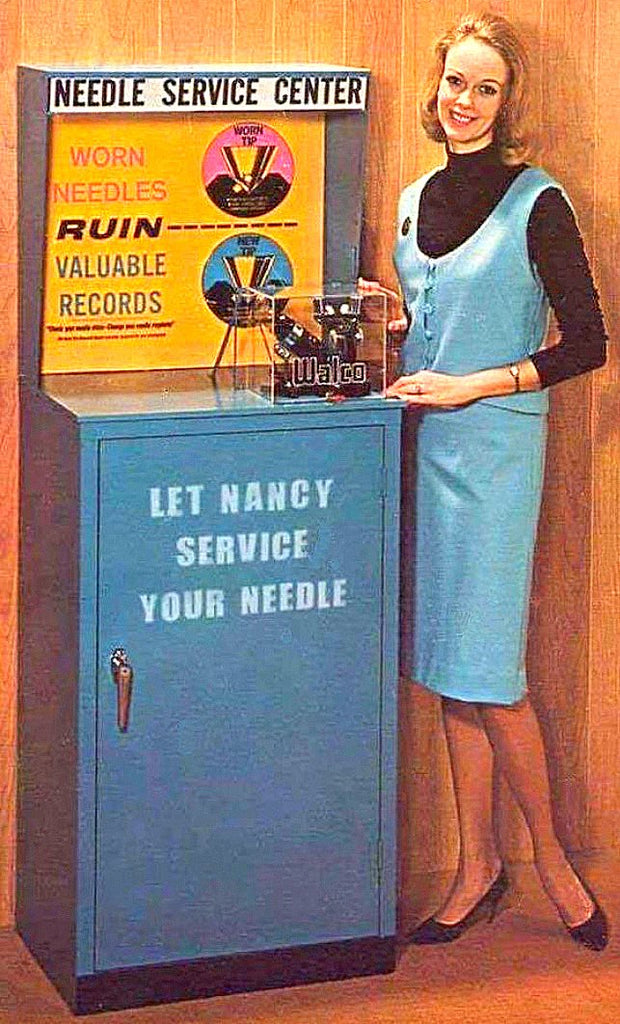 A stylus tip will touch the record groove walls at only two points. The entire weight of the stylus and the structure which holds it is concentrated at these two microscopically small points.  The pressure is significant at approximately 2200 psi with tracking force having a slight effect too.   This is about the same pressure that a professional pressure washer generates.  Just think, the same pressure that cleans your patio is applied to your precious records each time you play them - pretty good huh? In reality, the walls of the record grooves see this pressure application only for...