Posted by STEVE M on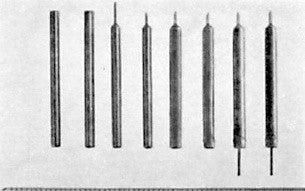 Last time, we only covered half the story about the CATHODE and today we'll look at the indirectly heated type.  These have a construction in which a pure metallic nickel tube is sprayed with an emissive coating admixture comprising of barium and strontium carbonate.    In the picture below, you can see the various stages taken to produce an indirectly heated cathode tube, and working from L to R these are: - cut; reamed; end swaged; pointing for mica location, flattened; lower end pointed; connecting strip welded; etched to allow emissive coating adhesion. Once the cathode tube is coated, a...
Posted by STEVE M on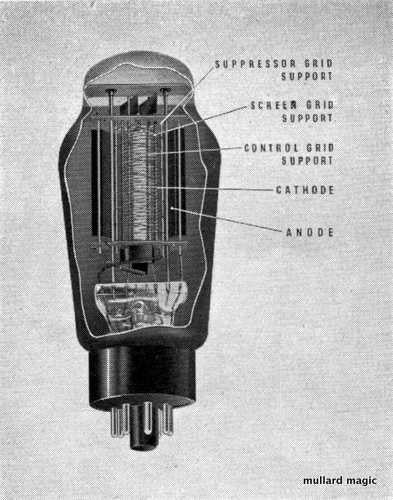 Continuing our journey to look at what's inside a valve, today we are going to look a little further at our EL37 pentode with the envelope broken open.  After a little more surgery on the ELECTRODE CAGE we can see in the centre. the white vertical cylinder of the CATHODE, surrounding that are the three concentric grids, the inner being the CONTROL GRID, then comes the SCREN GRID and finally the SUPRESSOR GRID.