Posted by STEVE MYCIUNKA on
Today's blog entry shows  Whyteleafe Valve Assembly girl, Beryl Cobden, examining grids for lint and spacing errors some time in 1952.  She is using a projection epidiascope to view and manipulate the grid windings as necessary.
Posted by STEVE M on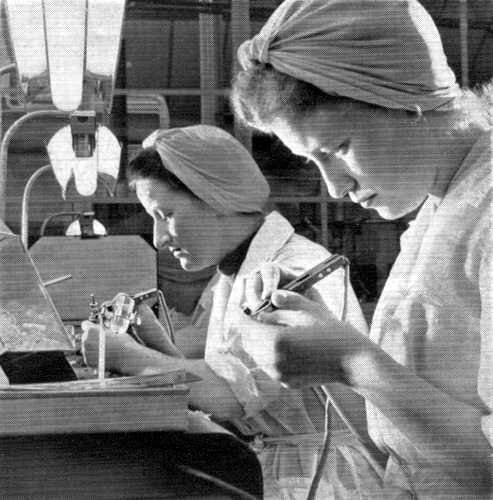 Hah,  I bet that title got your interest piqued and I'll bet it's not what you thought either.   The Touch of a Woman's Hand was the title of a BBC Eurpoean Service radio broadcast from 30th July 1953 by C. L. Bolz the then Science Correspondant of the BBC made describing a visit to Mullard Whyteleafe. I have transcribed excerpts from the script drawn from Mullard archives with which to regale you with.  I do hope you will read this using your best Mr Cholmondley-Warner accent and inwardly cringe at the bloopers and non PC faux-pas as our modern...