Posted by STEVE M on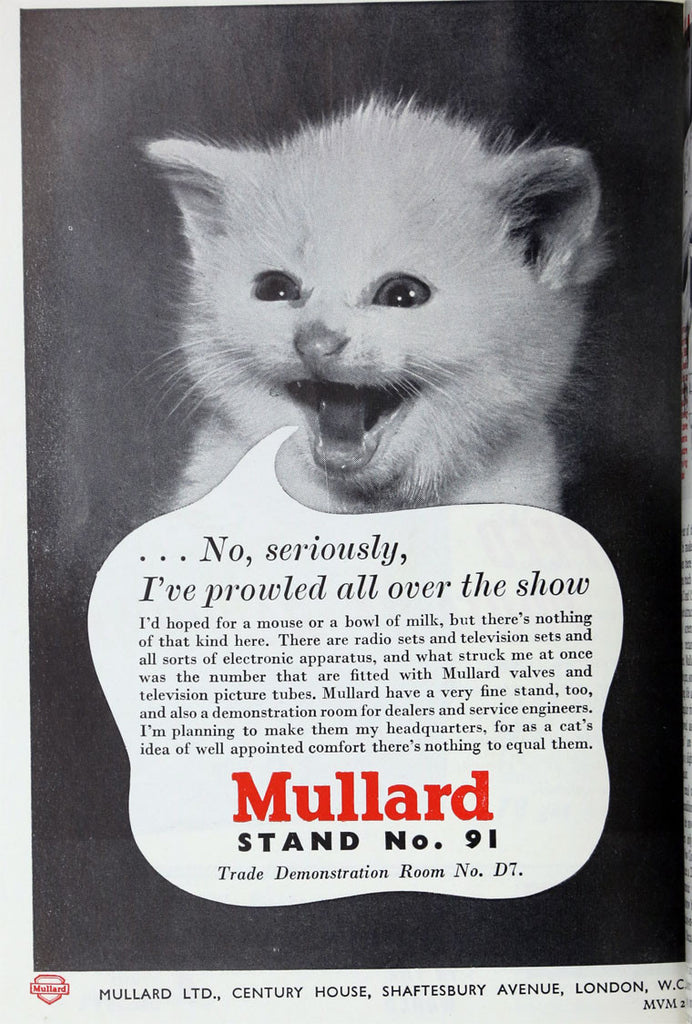 Well, the early to mid 1950s were an exciting time for Mullard – some would say, the 'Golden Age', 1950 dawned and Mullard was selling a nice range of TVs in the shape of MTS 521 & MTS 634 models to the hungry post war market as endorsed by Arthur Askey – a grateful public and Arthur said ' I thank you all!' or was it 'Where's me washboard!' Also in 1950 we first see the appearance of Sidney The Service Engineer whom you also see gracing the top of these pages – he was a jolly chap utilised in...
Posted by STEVE M on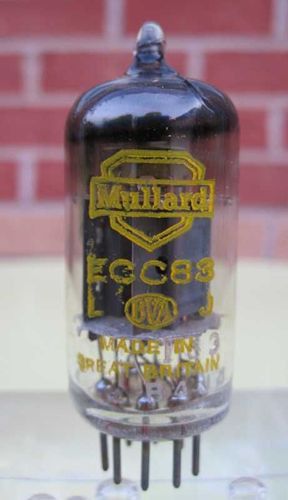 I am not going to get into the perennial discussion of the sonic properties of the yellow print valves over the stock boring white print ones but instead discuss A DIFFERENT advantage the yellow has over the prosaic white. Some of our eagle eyed readers will have noticed that the Yellow Print Old Shield Mullard valves have underneath the shield typically the valve notation in Mullard - Philips (ECC83) or even RETMA (12AX7) then underneath this is the elliptical BVA logo - just like for the white print valves....... But here's the rub - they yellow valves have a letter code...