Posted by STEVE M on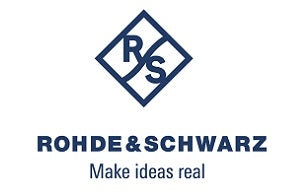 Indeed there were!    Rohde and Schwarz, that paragon of exquisite German engineering and I am fortunate enough to own one of their EK-07 receivers and a CAQ small clock frequency standard. The company was founded by  Lothar Rohde and Hermann Schwarz after their university days as post docs in  Jena.   In August 1933, the Physikalisch-Technisches Entwicklungslabor Dr. Rohde & Dr. Schwarz (known as PTE) started in business.  The fledgling business grew such that in 1937, the small laboratory moved into a former bakery on Tassiloplatz, in Munich.   From just two young  PhD engineers, the copmpany now employed 35 workers and offered 24 different...
Posted by STEVE M on
Well, evidence of my advancing years crept up on me and was revealed today when I ran out of puff trying to move my Rohde & Schwarz EK-07 receiver.  Widely acclaimed by some as the best valve communications receiver made, I am priveledged to have one courtesy of my friend Norman Varnes (G4YXX) who tells a tale of spirited bidding over a glass or several of jenever at the famed Helmut SInger emporium to liberate it with a terrible sacrifice not only in pounds sterling but also a most horrendous hangover courtesy of much falling down water consumption during the...