Posted by STEVE M on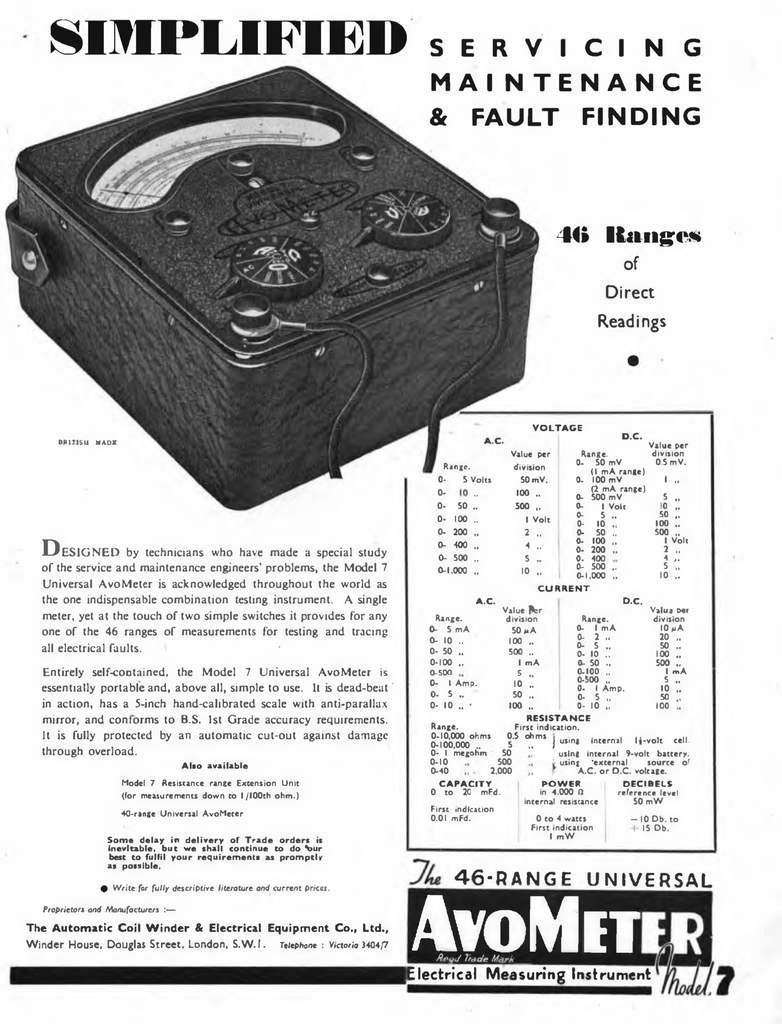 Indeed, we all know about AVO and the origin if the name from AMPs Volts 'n Ohms but what about Zeva? Well, in the early 1950s, AVO did a nifty libne of soldering irons called ZEVA. The origins of ZEVA; at least in an electronic/electrical sense is not clear, however, in Greece, zeva means sword and in Hebrew, Zeva is the word for wolf and is most commonly applied as a girl's name.    
Posted by STEVE M on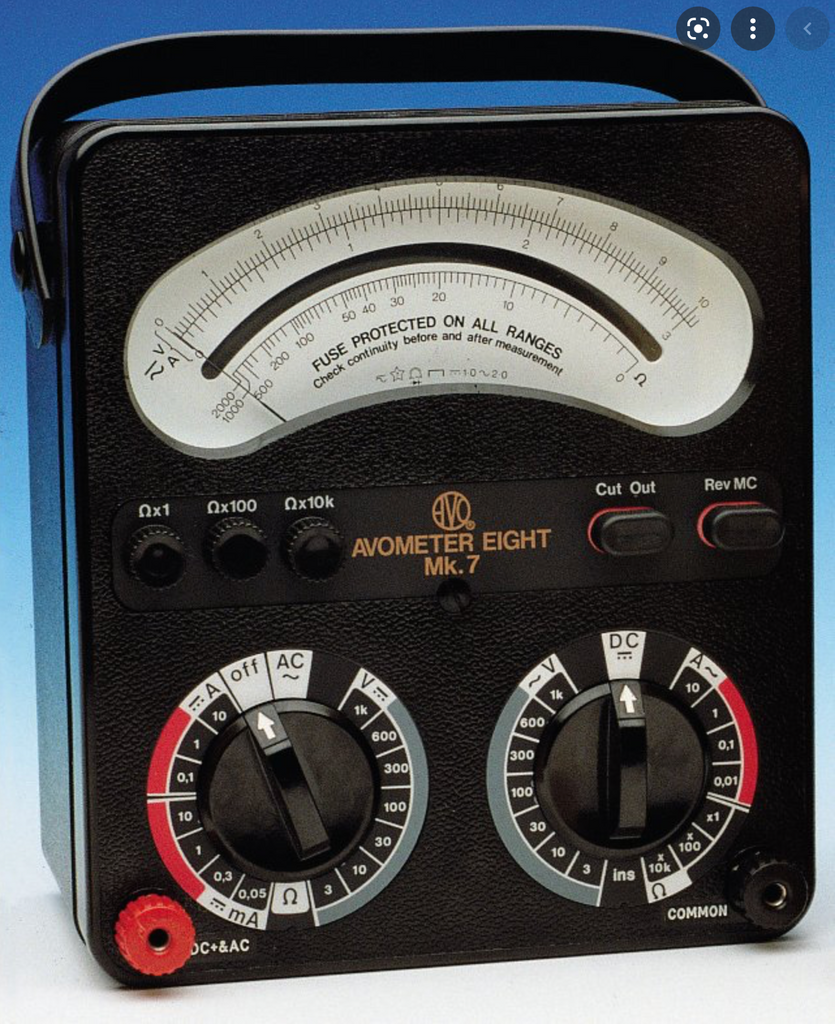 AVOmeter is a British trademark for a line of multimeters and electrical measuring instruments; the brand is now owned by the Megger Group Ltd.  The first Avometer was made by the Automatic Coil Winder and Electrical Equipment Co. in 1923, and measured direct voltage, direct current and resistance. Possibly the best known multimeter of the range was the Model 8, which was produced in various versions from May 1951 until 2008; the last version was the Mark 7. The multimeter is often called simply an AVO, because the company logo carries the first letters of 'amps', 'volts' and 'ohms'. The design concept...