Posted by STEVE M on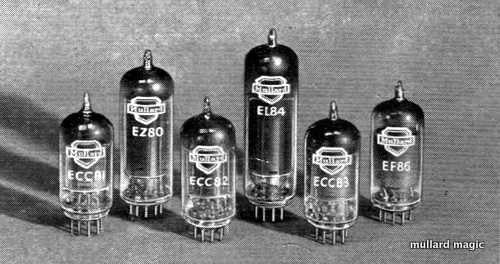 In late 1952, a new range of Mullard B9A Noval based valves having 6.3V heaters were introduced aimed at use in audio amplifiers. PRE-AMPLIFIER - type EF86 now replaced the EF37A or EF40 having similar charcteristics to the EF40 with a gain of up to 140 being achievable.  The heater of the EF86 is rated at 6.3V @ 200mA. DOUBLE-TRIODES - three new devices were made available  - the ECC81 being a medium impedance valve, the ECC82 a low impedance and the ECC83 a high impedance.  All designs have independant cathodes for each section, centre tapped and capable of operation...
Posted by STEVE MYCIUNKA on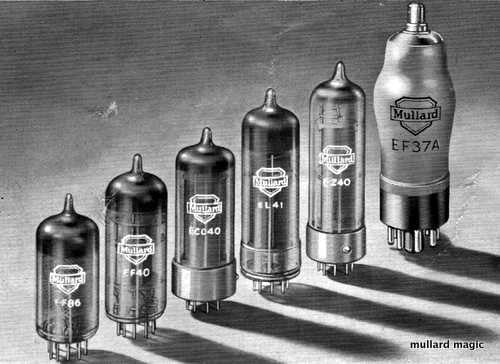 The EF86 audio frequency pentode had been designed for use in high grade resistance coupled AF voltage amplification circuits.  - yes, this pentode was NOT designed as a TV valve as some ill informed naysayers would have you believe. In such circuits any hum and microphony introduced by the valve must be kept to a minimum and the EF86 shows a maximal hum level of 5uV referred to the control grid.  This was achieved by using a bi-filar heater winding and careful internal screening, what, you thought that pin mesh screen was just for looks, oh no!  What's that I...