Posted by STEVE M on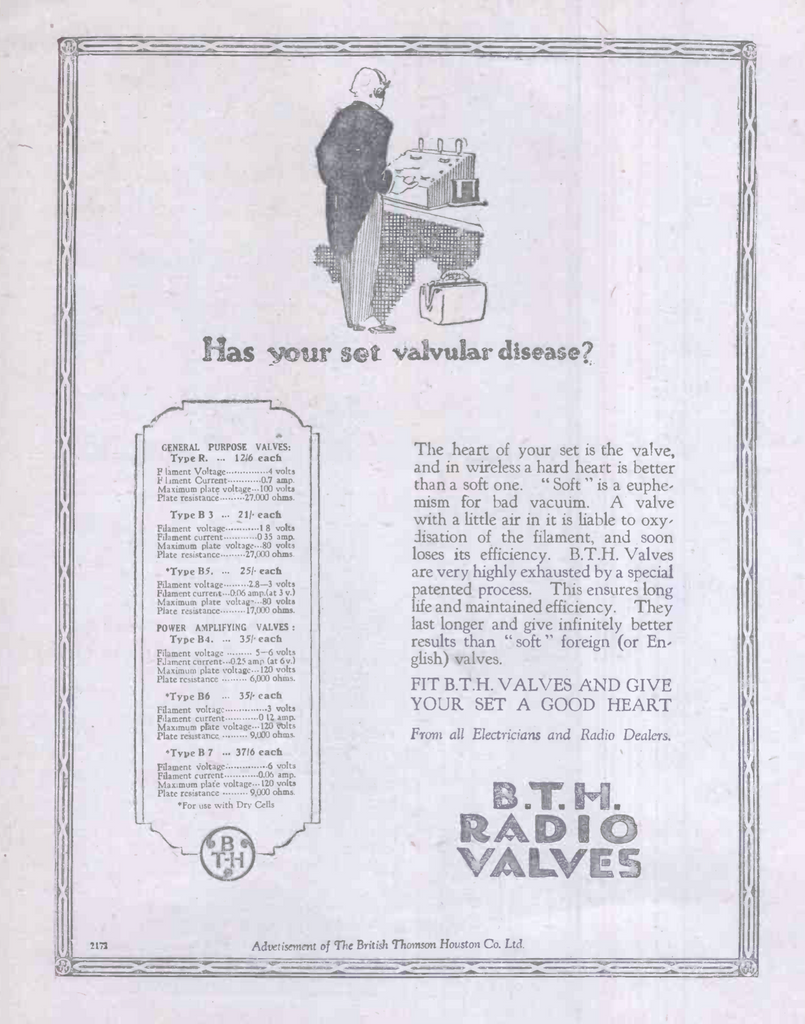 Associated Electrical Industries 1926 Gerard Swope, president of General Electric (U.S.A), proposed that BTH, Westinghouse, GEC and the English Electric Co should amalgamate but Hugo Hirst of GEC was not interested in Swope's scheme. 1928 Associated Electrical Industries (AEI)  was established, with Howard C. Levis (chairman of BTH) as chairman, as a result of the merger of Metropolitan-Vickers and its rival British Thomson-Houston (BTH), a company of similar size and product lineup. Combined, they would be one of the few companies able to compete with Marconi's Wireless Telegraph Co or the English Electric Co on an equal footing. Also included...
Posted by STEVE M on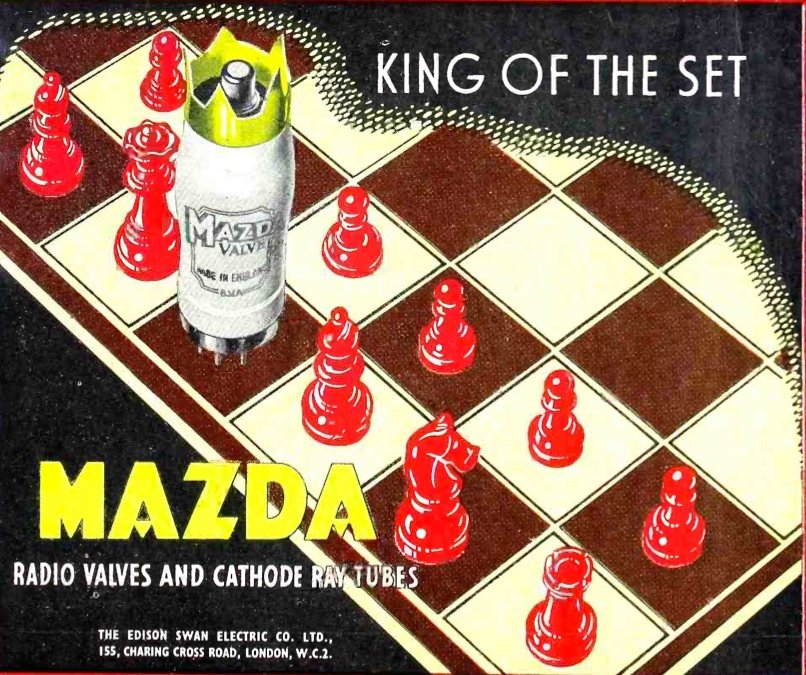 Professor Sir. Ambrose Fleming comissioned the preparation of his prototype diode valve by the Edison Swan (later Mazda) factory at Ponders End near London in 1904.  Professor Fleming was Technical Consultant to the Edison Swan Company at the time which may be why he did not use A C Cossor. .  It was this close co-operation between University and Factory which resulted in the first radio valve in the world." The Ediswan/Mazda company had a convoluted ownership path being in turn owned by AEI, BTH and Thorn.  Valves were preduced in the Ediswan works but some were made in France through...